tagged... greece
One incredible day during our trip, we went sailing in the Sea of Crete with the lovely Captain Nikos, on the boat called Notos.  We departed from the port of Chania at 10 in the morning and returned around 5 at night.
Right off the bat, everyone eased into a happy, relaxed state.
Over the course of several hours, we rocked and swayed…
Listened to the sails creak and wheeze…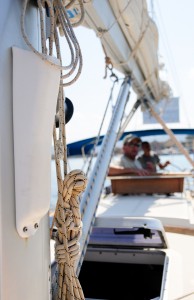 Felt the spray of the salty sea…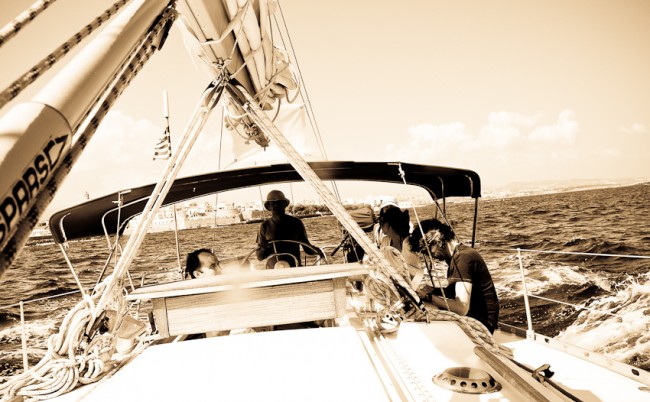 Basked in the sun…
Admired various knots…
Smiled a lot…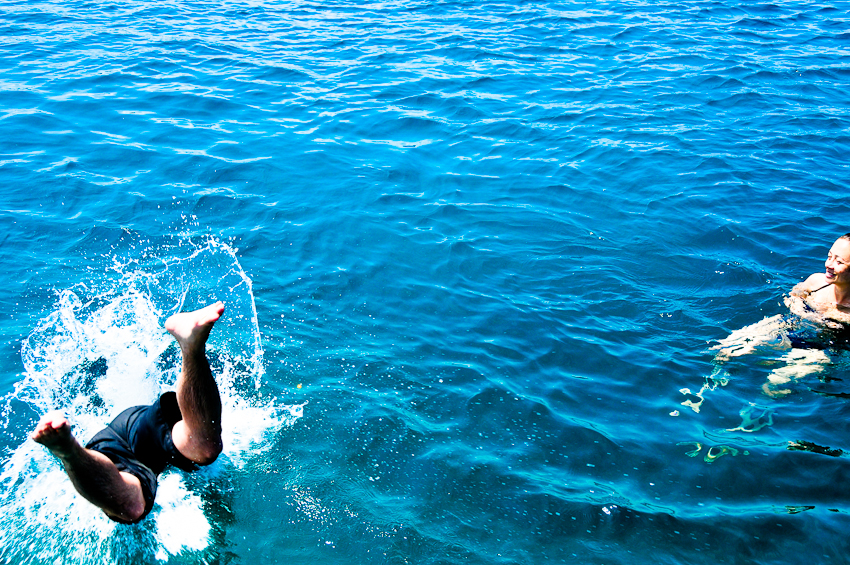 Dove into and out of the water…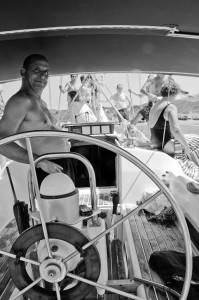 Goofed around a bit…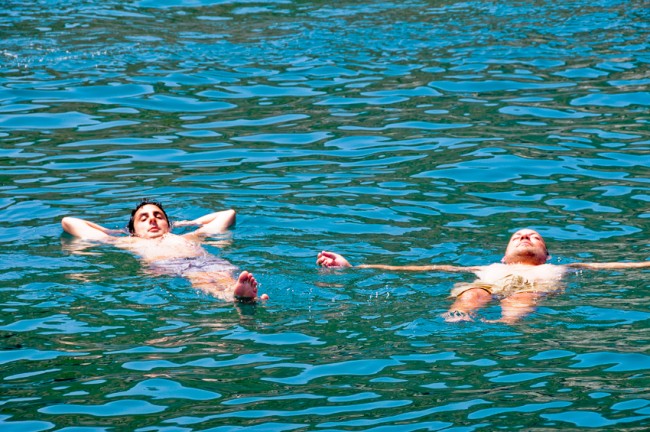 Or just floated…
Remarked how nice this was, over and over again…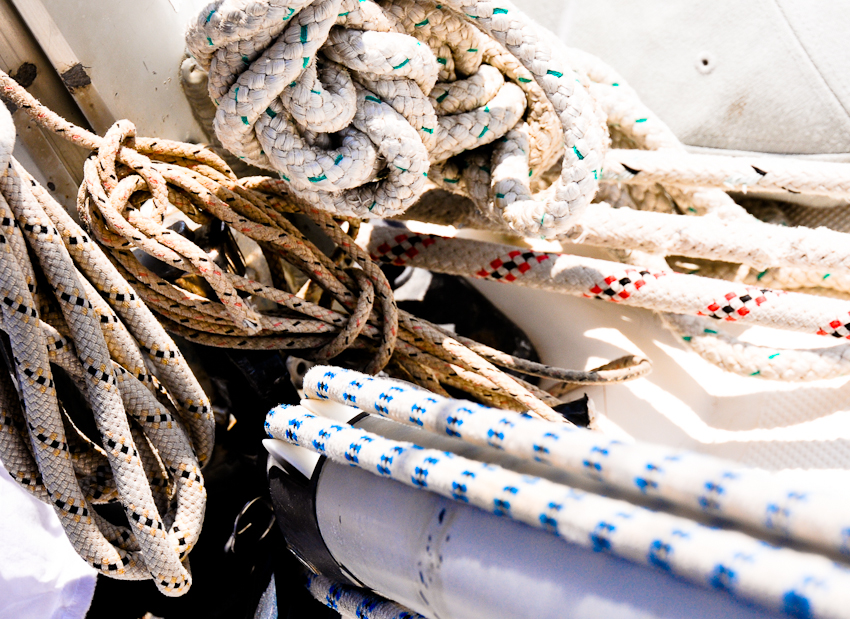 Heard about the history of Crete…
Watched the landscape change…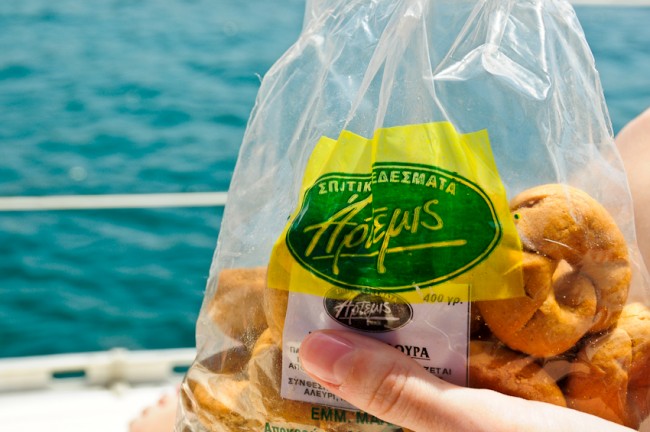 Enjoyed some Cretan cookies…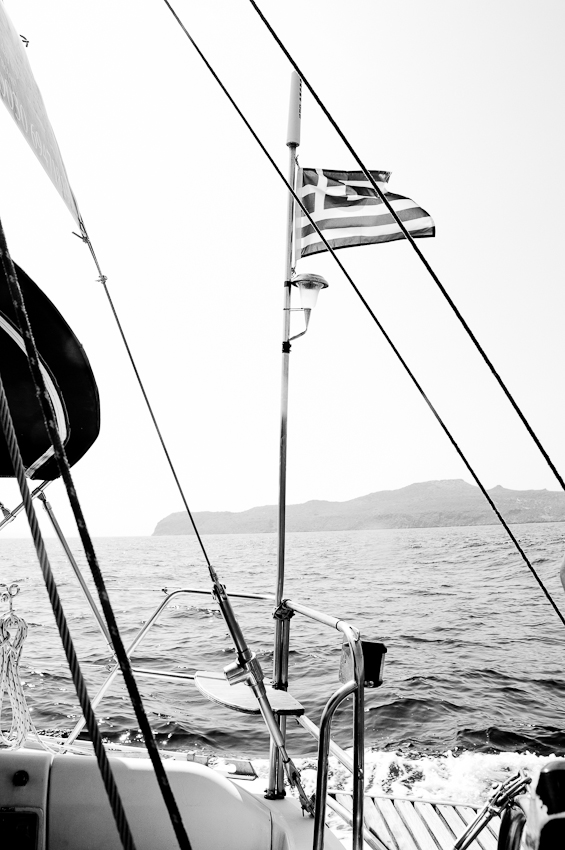 Snoozed…
Played…
Squinted into the sun…
Enjoyed the company of each other…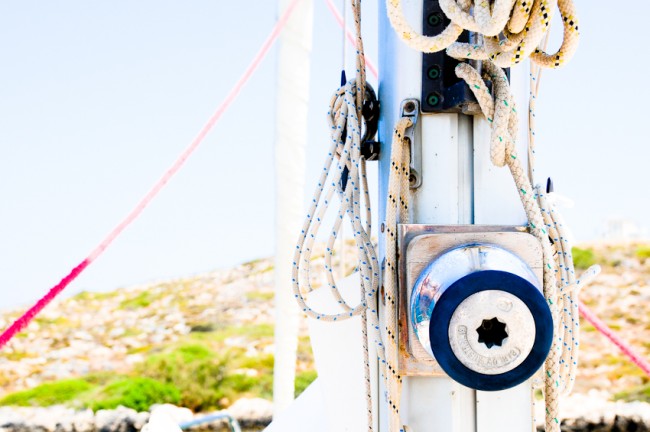 …And realized what lucky lives we all have.