tagged... germany
With the sun warm on our backs and the skies blue over our heads, we crept into tidy green rows dotted with spots of bright red…
To pluck summer's edible jewels among the strawberry beds.
Though I would have captured us, red stained fingers, sticky and sweet…
Our bowls brimming, our bellies full, our brows slick in the heat…
Sadly, that scene was not meant to be.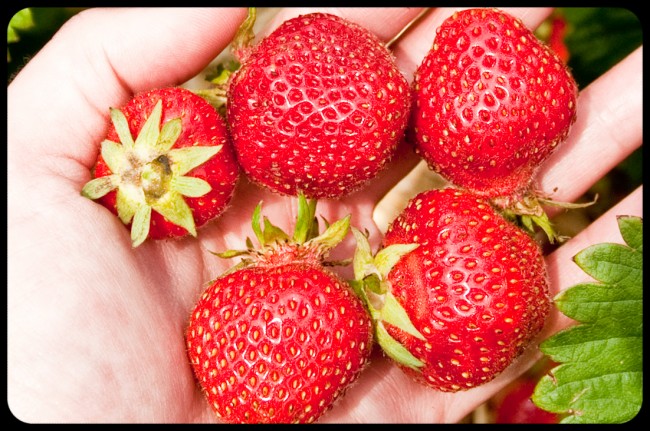 We were too afraid to sample and savor the precious fruit without washing it all first…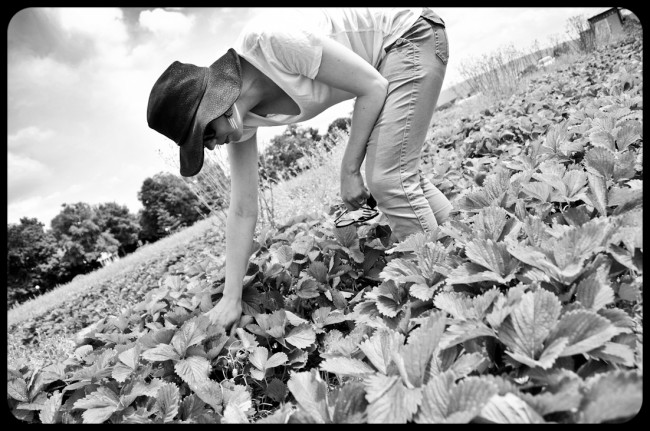 Since the unsolved E.coli cases were still haunting Germany, and had even gotten worse.

But it was no matter to us, we'd be cooking this fruit…

So we continued to gather and admire the view…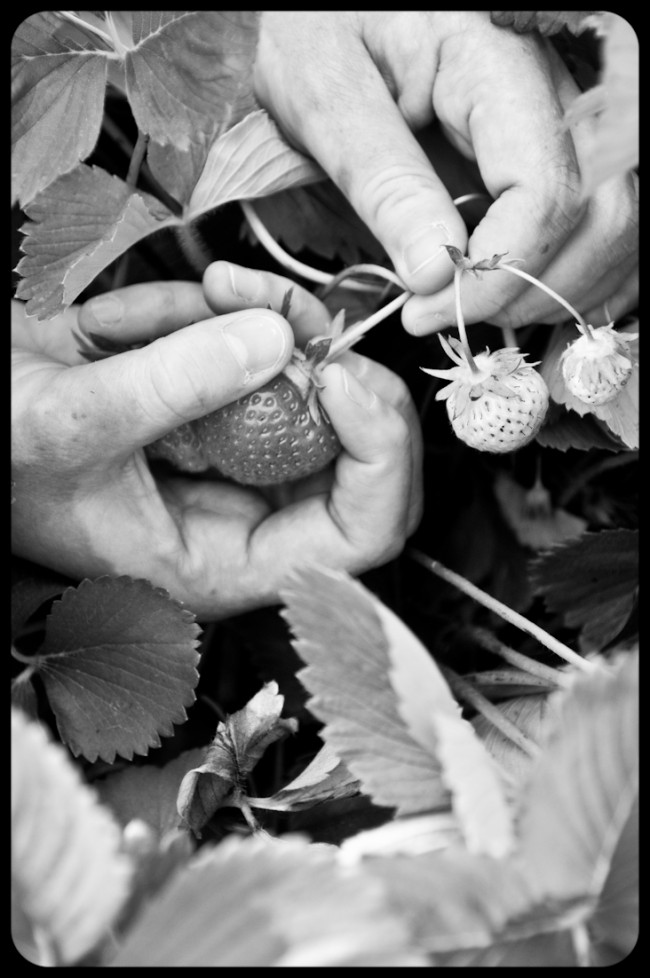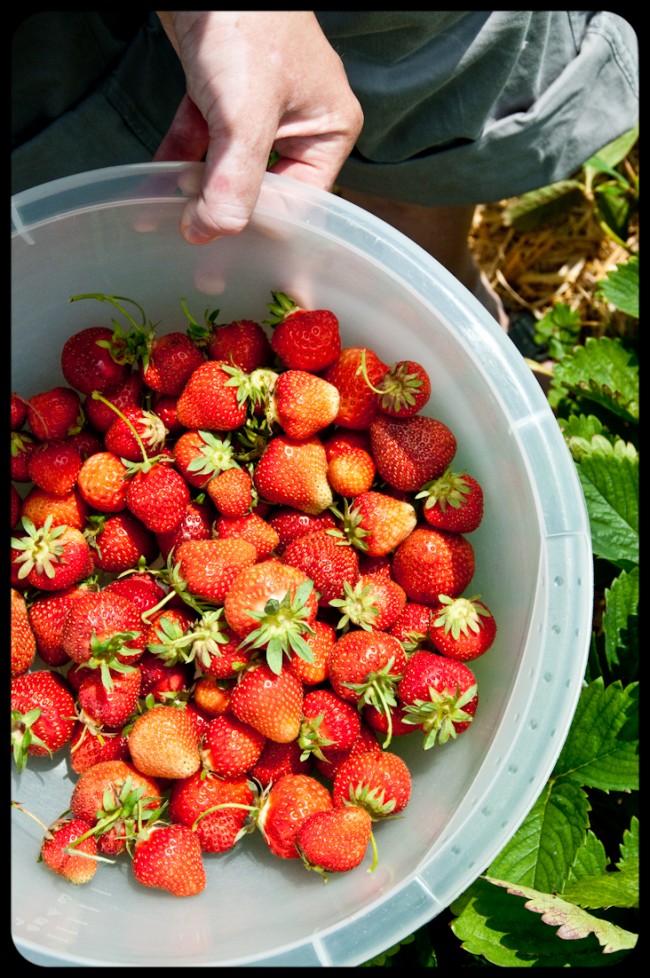 Until our bowls were full and our hearts were, too.