Armed with gin, campari, various bottles of vermouth and a little barrel, Andy and my father set out to make their first barrel-aged cocktail.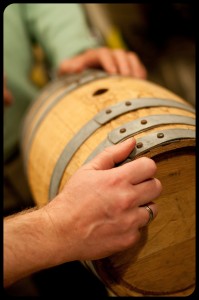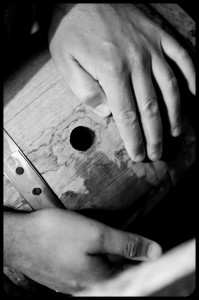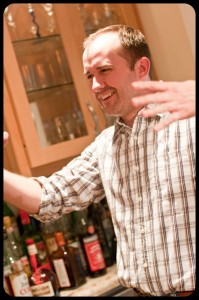 Naturally, they started with a negroni. Although a manhattan or other whisky-based drink would work.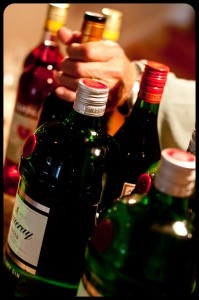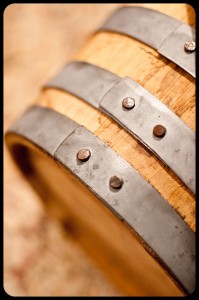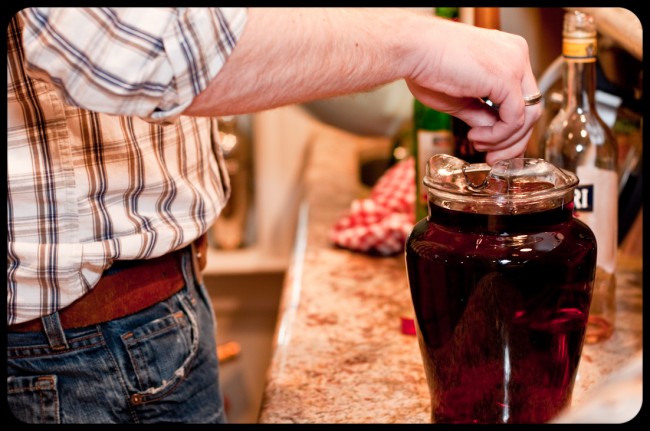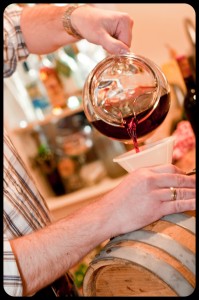 They'll age it for about six weeks where, it's hoped, the cocktail will develop a depth of flavor as liquors mingle together and oak is subtly imparted into the mix.
But, first, a little taste. And a toast.