tagged... deutschland
The first picture here is the best…
Gummibärchen Fussball!
The euro store is selling all kinds of wigs, lanyards, whistles, cheap flags and even cheap jerseys.
All for Germany, of course.
Here, they call the world cup the Weltmeisterschaft, or WM for short…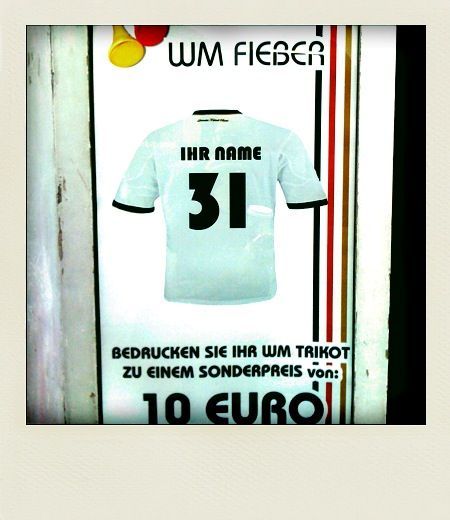 And this picture sums it up nicely, with the headline, "WM Fieber"
It doesn't take much to figure out that, in German, fieber means fever.