I'm so thrilled to share that my photo feature on CasaSugar is now live!
Lynn Goldfinger, founder of Paris Hotel Boutique is currently being showcased on a CasaSugar House Tour!  Not only that, it is an Editor's Pick. Please wander over to CasaSugar and take a peek inside Lynn's beautiful San Francisco home.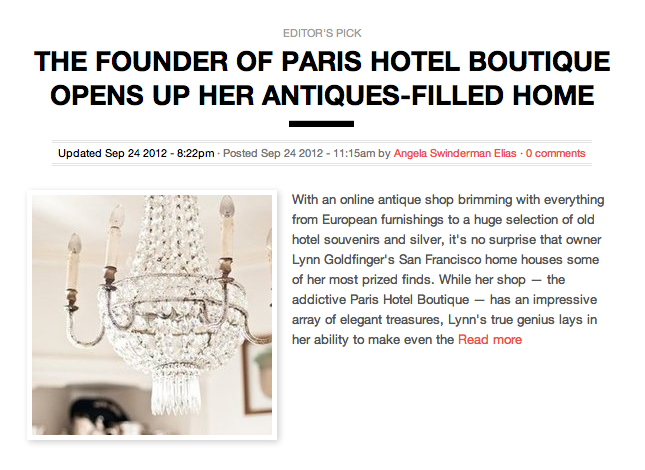 I'm the fortunate one who gets to work in these lovely environs all the time, and with an amazing woman such as Lynn. I just love shooting photos for Paris Hotel Boutique shop and blog and am overjoyed with the incredible press we've received lately.