Xanthie and Scott hosted a lovely farewell to foie just before the California ban took effect.
The weather was lovely and the foie even lovelier.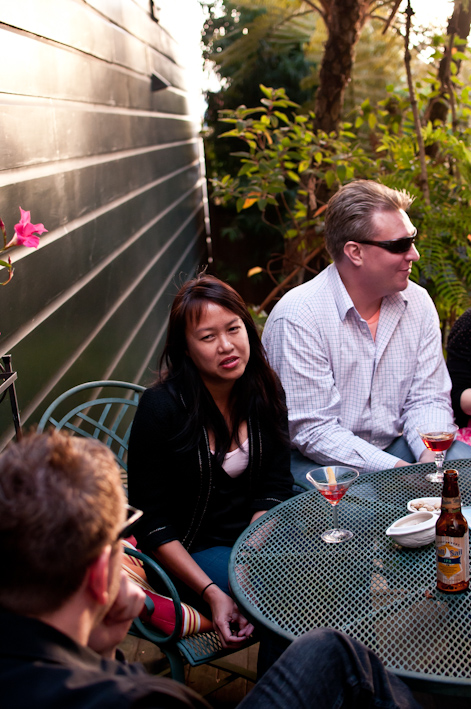 Of course, we started with cocktails.
X made a torchon. And as with all foie dishes, this took 3-4 days prep before the unveiling. But, my what a lovely unveiling it was.
She topped slices of foie gras with Muscato d'Asti gelee and served with brioche toasts, caramelized onions a swirl of balsamic creme and various salts.
Lucky, lucky us.
After our grand parting to foie was over, we mourned it's loss with steak and sautéed tomatoes, salad, a cheese course, and finally a sabayon for dessert. It was a lovely fête and proper sendoff indeed.