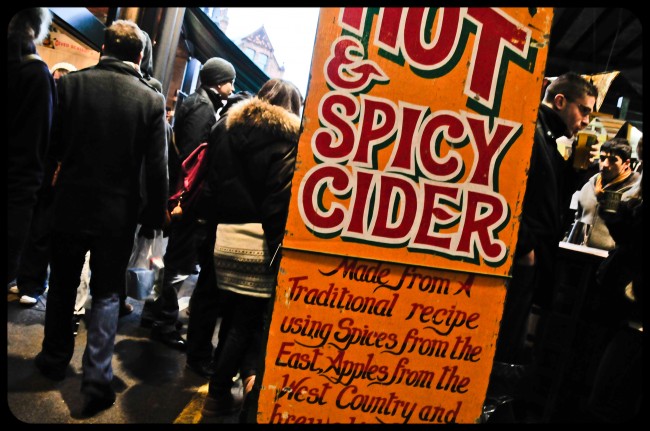 Among the things we bought at Borough Market…
It was too cold for oysters…
But we picked up a pie from this Gentleman. Mr. Porky, it was called.
He said I was the first person to ask before snapping a picture. There were a LOT of tourists (and cameras) there.
How could we not pick up a block of this delicious, 14-year aged comté, after tasting the incredible samples?
Along with a loaf of rosemary and sea salt focaccia, from The Flour Station. And one scone.
The line for a plate of hot, melted Raclette, over boiled potatoes with crisp cornichons on the side, was just too long.
We didn't stop at one cheese, and purchased a triangle of this one–from Wales and quite unusual.
And last but not least, three of us had a spicy grilled chorizo rolls to tide us over until dinner, from outside the Spanish foods store. It was the one of the coldest places we stood that day, with the wind whipping through the corridor and hitting us straight on.
But it was well worth the cold, cold wait.