travelogues for... Crete
One night in Plaka, we stayed in and cooked a big meal all together at the villas….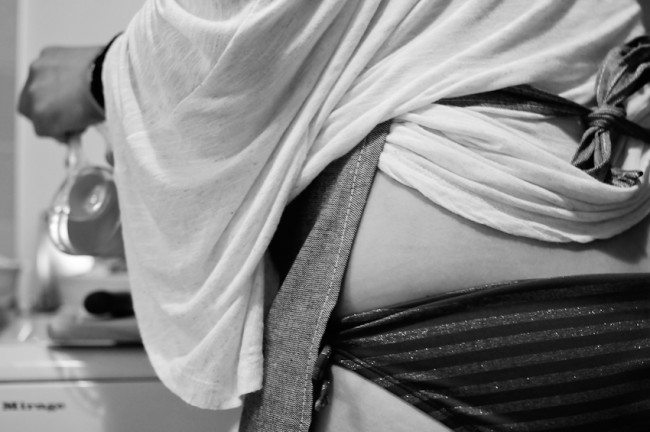 Jon and Rainer made some badass white sangria…
Teresa was in charge of the fish…
Which she stuffed with capers and an amazing gremolata…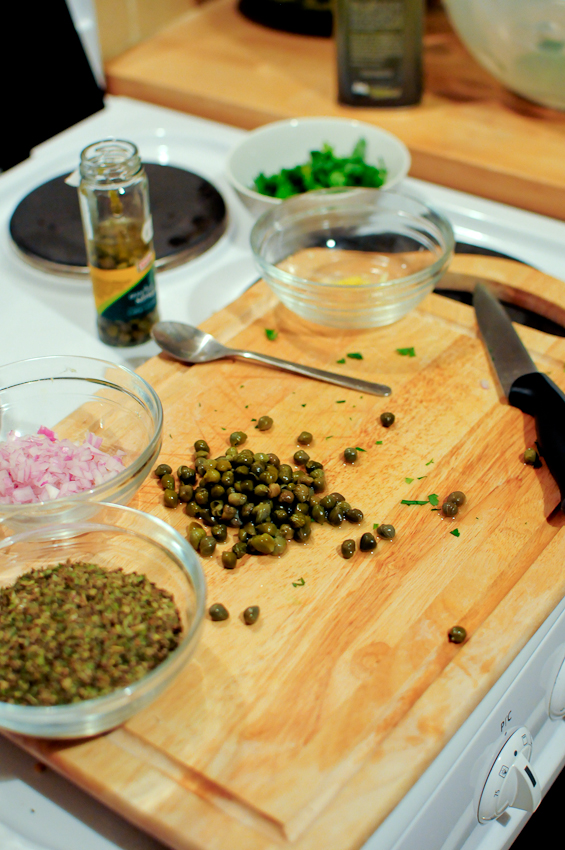 She also whipped up some delicious ratatouille. But, sadly, I didn't get a photo of it.
Vicki was her Sous Chef…
Meanwhile Dan got busy collecting branches and building a fire in the outdoor oven…
Rainer started calling him the naked chef…
Which was fitting, given the circumstances.
Meanwhile, Suzi and Katherine set a gorgeous table outside by the pool…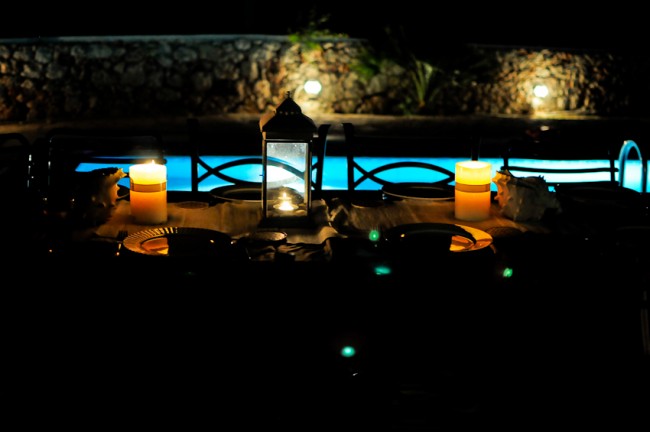 While Robin prepped the vegetables in the kitchen…
By now it was totally dark outside. And we had this problem with the power going out…
Thankfully, we all had our headlamps.
It's pretty funny how many times the villa lost power while we were cooking. I think it happened more than a dozen times.
Along with helping to move furniture from one villa to another, Jeff had the duty of walking down to the end of the driveway every time we blacked out, to turn it back on again. That gave some of us even more reason to expound on the virtues of headlamps.
In between taking photos (and appearing in one), I managed to make a couple of Greek salads…
When the meat was nearly done, the fish was finally ready to grill…
Along with two chickens and some Greek sausage, we cooked a bunch of vegetables that we'd picked up that morning at the covered market in Chania…
My favorites were the grilled peppers and the boiled wild greens from the hills of Crete.
Everything was coming together so nicely…
Until Dan botched the carving…
At which point Jon and I took over…
And Suzi documented…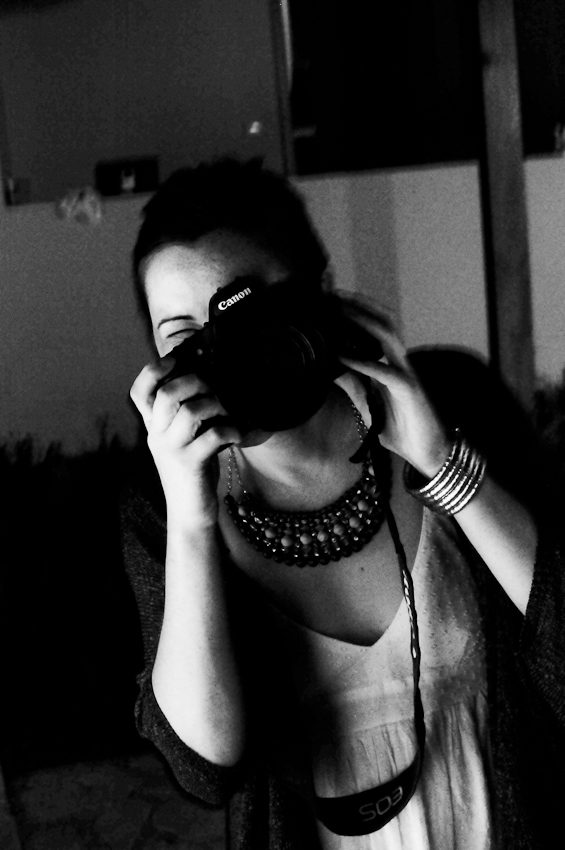 At this point, my hands were covered in delicious chicken grease. So I'm not sure who took the last couple of photos.  Either way, I got cleaned up and snapped a few more, as we finally sat down to eat.
Below, the finished product…
Rainer and Robin took turns filleting the fish for everyone…
Then, around midnight, we finally enjoyed our big meal together.
It was well worth the wait. And multiple power outages.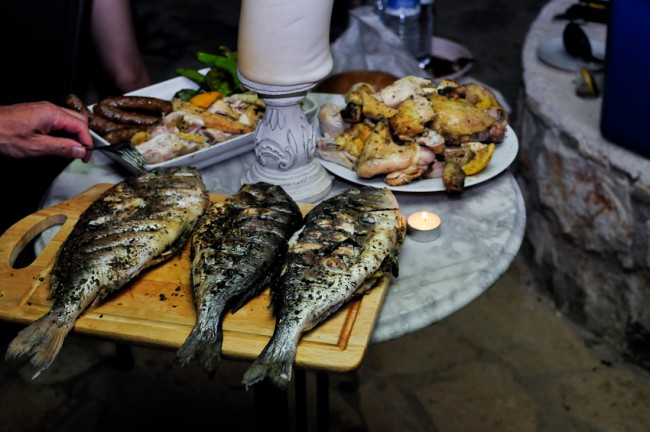 And, though the pictures start to look a bit crude…the memories sure are wonderful.