I cannot tell you how happy I am to see my photography featured on One Kings Lane with the launch of the Paris Hotel Boutique shop in their new Vintage and Market Finds section…
Here is a Settee I shot that was highlighted one the One Kings Lane home page introducing the new department.
Even the NYTimes is getting in on it!
Lynn–who has an incredible eye–has some amazing stuff up for sale there. You should head over and check it out before it's all gone.  Here's a peek a the shop, where you can see more of my photography, and her fantastic offerings.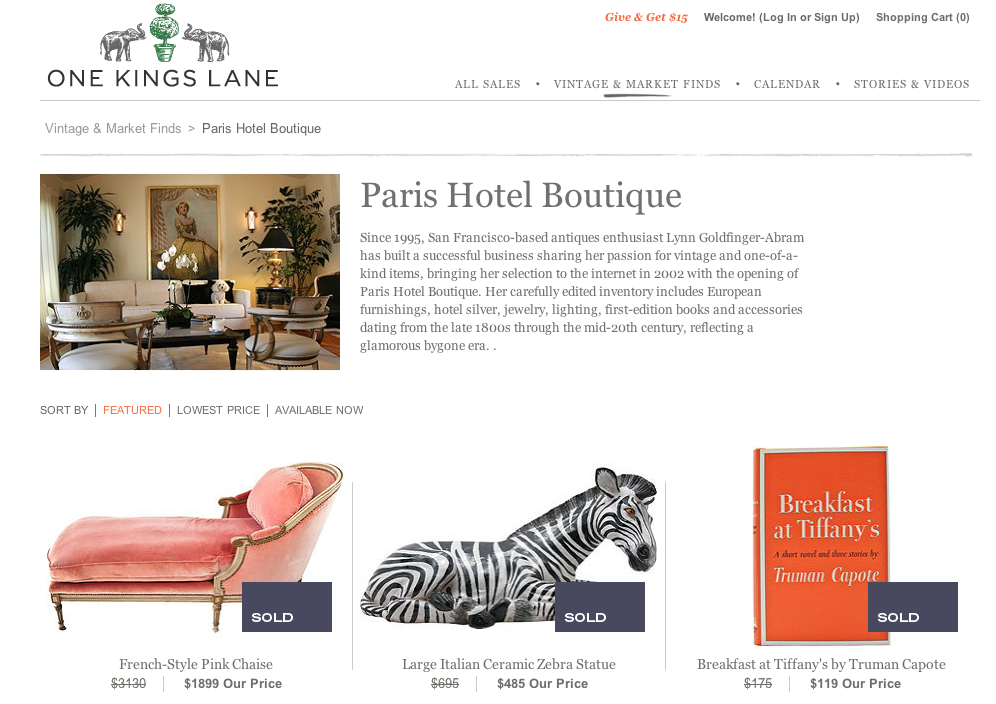 Don't you love that pink chaise? I wish it wasn't already sold.
Feel free to LIKE and SHARE :) This is a fantastic opportunity for both me and Lynn. Thanks One Kings Lane!